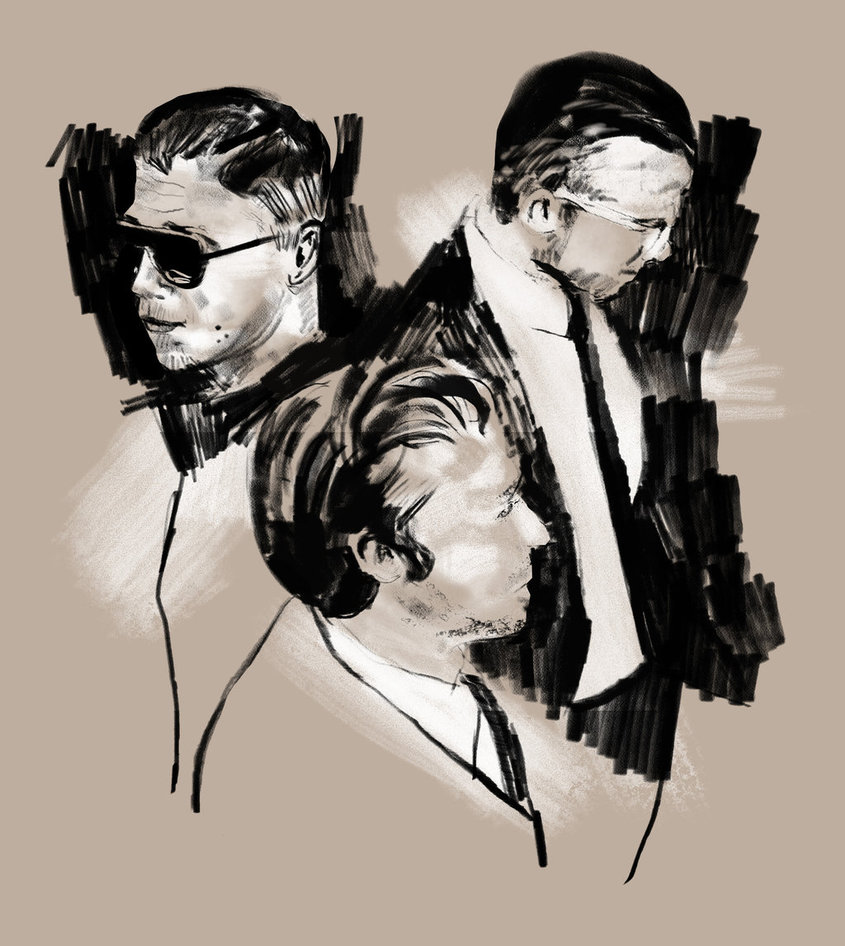 Interpol Review
published on September 12, 2010
Interpol is a group from New York City that was at the forefront of the post-punk revivalist movement (That exploded with The Strokes) that garnered them millions of comparisons to seminal post-punk bands like The Chameleons and Joy Division.
Interpol has been a very important band to me. They're one of, if not the band that widened my horizons beyond classic rock, new wave and electronica in High School. They made me realize that there was indeed good music that was happening now and the notion that "No one makes good music anymore" was reserved for the ignorant.
Interpol have come a long way since they first gelled as a unit, guitarist Daniel Kessler recruited singer Paul Banks from a chance meeting in France and then later in New York City, bassist Carlos D. in a philosophy class and drummer Sam Fogarino from a vintage clothing store, who shockingly was about to retire from music before he became both the backbone and powerhouse behind the behemoth that is Interpol. Interpol released their stellar debut "Turn on the Bright Lights" in 2002 on Matador Records and that featured their first hit track "PDA" (which can now be found on Guitar Hero II) and earned them a great deal of critical press from taste-making sites like Pitchfork and Metacritic. They followed up their debut with 2004's "Antics" which expanded their commercial and critical success, most notably in the UK, where their singles "Evil" and "C'mere" went to #16 and #18 respectively in their top 40 chart. This earned them prominent spots opening for The Cure and U2.
Their third album, 2007's "Our Love to Admire" featured for the first time in their music orchestral instrumentation, and more studio experimentation as to where Interpol could take their sound. It was also Interpol's first and last release on Capitol records. Following this, singer Paul Banks released an album in 2009 called "Julien Plenti is… Skyscraper" which expanded even further upon the styles that Banks used his signature pipes on.
This brings us to their self-titled record. Heralded by drummer Fogarino as a return to their reverb soaked beginnings, this was later denied by Banks, but the similarities to their first record are unavoidable. Although, in all, the album seems to be more of a culmination of the groups entire existence merely referenced by their trademark style of their expressive guitars. There are pathways into this album from many places for Interpol fans. The sounds in one of the closing tracks of the album, "All of the ways" sound remarkably similar to the last track on 2007's "Our Love to Admire"; "The Lighthouse". It seems that Interpol seeks to be expansive in a way that their previous album is, only without the overblown production. The album provides dark, epic builds as conclusions to all of it's high points. Lead single "Lights" cuts with all the glacial power of classic Interpol before succumbing to the Motown fade. Another track that was recently played on Jimmy Kimmel Live; "Barricade" sounds almost like it could have been recorded by the band during their "Antics" period, due to its persistent dance beats and pleasant repeating guitar riff, if it wasn't for the more expressive, dare I say even romantic, vocal intonations that Paul Banks has become so fond of in the past four years.
I was hesitant at first to give the record a shot due to the departure of original bassist Carlos Dengler prior to their touring of the record, but after a few listens the album has really grown on me. Plus they've picked up Brandon Curtis of the Secret Machines for vocal and keyboard duties. Interpol has a way of moving forward into a new direction that may intimidate both longtime fans and potential new ones, but the world of sound they consistently create envelops the listener and creates a new world with each record. This album, like "Our Love to Admire" is a mood piece, perfect for an overcast autumn day with the collar up on your black pea coat and a scarf pulled tight.