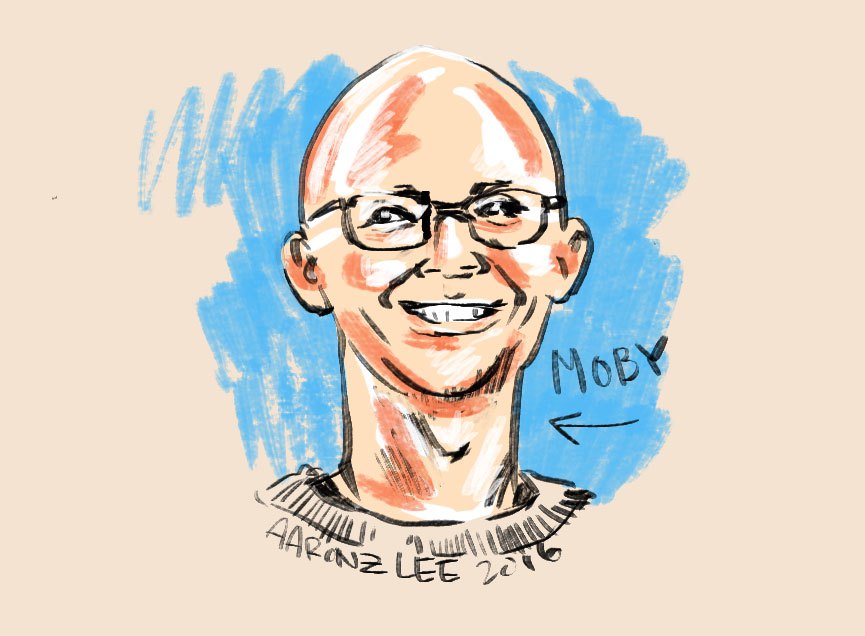 Moby: Porcelain
published on February 16, 2017
I made some time to actually read a book recently instead of working on projects and listening to tons of music. The book was "Porcelain" by Moby.
The book is written with his signature dry wit for events that are equally exciting and terrible, like people dying in the abandoned factory he lived in to scoring his first DJ job in a club called "Mars". His career began in the drug addled streets of 1988's New York City and as such provides run ins junkies as well as with music industry stars like Big Daddy Kane, Run DMC, Madonna, Trent Reznor and David Bowie.
The book also details his early touring, breaking from Instinct Records and signing with Mute for his first major release "Everything is Wrong" and his controversial Punk/Ambient album "Animal Rights." For as calm and collected as Moby appears in countless press packages he has been as reckless as he is responsible throughout his life. This book exemplifies the ecclecticism and intelligence that makes Moby as relevant now as when I first became a fan of his in High School with his albums 18 and Play. His new album These Systems are Failing is pretty great as well.